Borgward accelerates EV and plug-in plans with electric mobility alliance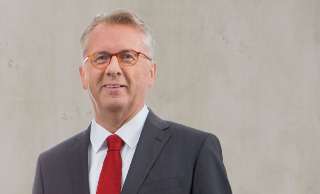 The firm has announced the creation of f a long-term strategic partnership with the software firm SAP, the company LG Electronics and the automotive supplier Robert Bosch GmbH to drive cooperation on batteries, drive systems and Industry 4.0.
The partnership with LG Electronics covers the joint development and delivery of high-performance batteries for plug-in hybrids and electric vehicles. Moreover, Borgward and LG will jointly develop electric vehicle components such as electric air-conditioning compressors.
Under the cooperation with Bosch, the two companies will work together on the further development of the electric drive train. In addition, the partnership will encompass the development and supply of components and systems for motor control units, dynamic handling systems, starter generators, electronic steering systems and multimedia systems.
IT company SAP will supply the software for the effective networking of the R&D, production, value chain, sales, services, global business operations and other areas to pave the way for a new era of smart manufacturing.
"The partnership that was agreed to with SAP, LG and Bosch is an important milestone for Borgward Group AG," said Ulrich Walker, CEO of Borgward Group AG, at the signing of the agreements in Stuttgart. "Together with our partners, we are forming a strong alliance for a networked future."