Cambridge City Council set to deploy more EVs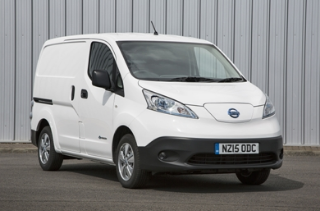 The electric vehicles would join a Nissan e-NV200 van introduced last year for the council's pest control team, and another EV due to be introduced by the same service.
The move forms part of a programme to replace vehicles that have reached the end of their working life and fits in with the council's Air Quality Action Plan. It is also one of a number of steps that the council is taking to reduce its carbon footprint as part of its developing Carbon Management Plan and wider Climate Change Strategy.
Cllr Peter Roberts, executive councillor for Environment and Waste, said: "Increasing the number of electric and lower emission vehicles in our fleet is another way in which the council is aiming to reduce harmful emissions in the city, which could have beneficial effects for everyone here.
"We replace vehicles in our fleet incrementally as they approach the end of their life after years of heavy use. It's time to take this step towards electric where such vehicles are viable for our service needs, as they offer improved performance, comparable purchase prices, less pollution and savings on fuel.
"If these vehicles join our fleet it will also make Cambridge one of the leading authorities embracing electric vehicles, which is welcome news."
The plan is subject to approval as part of the council's usual procurement process, and its 2016-17 budget being approved in February