Fleet Evolution Electric Flex scheme sees strong uptake from fleets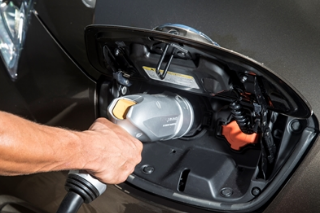 The scheme allows employees to get behind the wheel of an electric car, with a set number of 'bundled in' hire days of a traditional car, for example for family holidays or weekend trips.
Customers can choose from a wide range of the latest electric vehicles, including the Nissan LEAF.
The firm added that the option has been tremendously popular with employees who love the concept of making an eco-friendly switch, but are slightly reluctant to place all their trust in an electric vehicle.
Currently, over half of Fleet Evolution customers with electric vehicles have chosen to take advantage of the scheme.
Andrew Leech, managing director of Fleet Evolution, said: "It's great to see the UK embracing the electric car revolution, and our Electric Flex scheme hands them the best of both worlds. They're able to enjoy all the eco credentials of electric vehicles, yet still get behind the wheel of a traditional petrol-run vehicle when superlative range and reliability are essential."