Volkswagen's I.D. Vizzion luxury saloon concept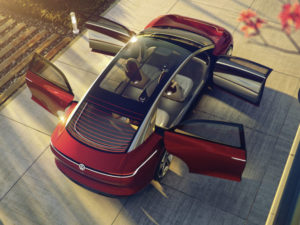 Volkswagen's Vizzion luxury saloon is due in production form by 2022.
Natalie Middleton
Natalie has worked as a fleet journalist for 16 years, previously as assistant editor on the former Company Car magazine before joining Fleet World in 2006. Prior to this, she worked on a range of B2B titles, including Insurance Age and Insurance Day. As Business Editor, Natalie ensures the group websites and newsletters are updated with the latest news.
Subscribe to our newsletters