Highly charged
As the publicly funded charging points for electric vehicles continues to make the railways look organised, is poor infrastructure stopping fleets making the switch? Craig Thomas finds out.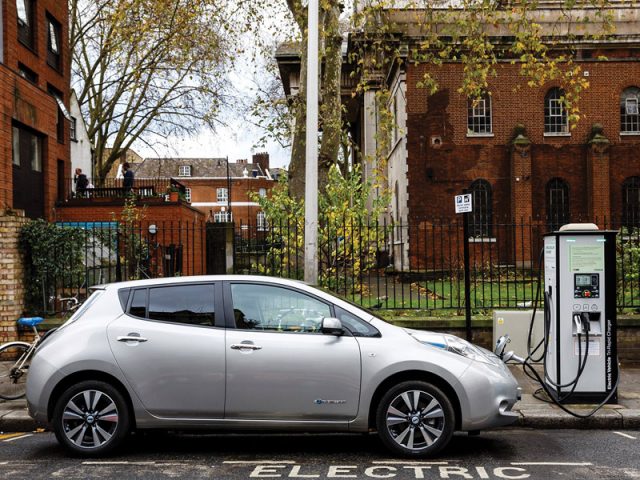 The closure of the
Source East
network at the start of April was a timely reminder to fleet electric vehicle users that the UK's public infrastructure isn't the charging solution they're looking for.
Source East was one of the eight original regional Plugged-in Places established by the government to share £30m in funding in order to establish new charging infrastructure projects and help kick-start the roll-out of EVs in the UK (a further £60m has also been invested by the government since 2010). However, the scheme has been dogged by a number of problems that have limited its efficacy.
Thinking short-term
"The unfortunate thing was that the schemes were always short term – three years with no exit strategy," David Martell, CEO of Chargemaster told us. "Local authorities, fundamentally, are not interested in running infrastructure. They're not geared up for it. It was really laziness by central government to do it this way.
"For the past 18 months there's been virtually no government money going into new infrastructure – despite the fact that the number of cars has doubled and a lot of fleets are adopting plug-in hybrids."
James O'Neill, UK director at Ensto Chago also pointed to some of Source East's shortcomings: "One of the things that Source East pointed out is the cost of running the network was unsustainable. But why?
"Anyone setting up a network needs to know whether the model is right – and that means knowing if the customer base is there. With fleets, what are we doing to attract them to this network? There are so many things to weigh up, including the culture of the business you're serving."
Source East is a prime example of the problems with publicly funded charging infrastructure. The website points users to no less than four charging suppliers, each of whom has their own system of payment or membership. It also talks about "a number of legacy chargers which [sic] cannot be absorbed into the new network".
Martell added: "It's a bit of a mess: a government structured mess. They should have never allowed this to happen. It never had an exit strategy and it's going to happen again with rapid chargers [which came onstream in 2015]. When they come up to their three-year period, the same is going to happen."
A lack of focused investment isn't the only barrier to fleets users: availability is also an issue. With plug-in volumes growing, John Pryor of ACFO relayed his members' frustrations with public charging, saying: "You can't rely on the public charge points: you don't know when you get to one whether another car is going to be plugged in – or even if someone is just going to be parked there."
Workplace charging
The failings of public infrastructure mean that fleet EV and PHEV users are relying on other alternatives to keep their businesses on the move.
"Around 90% of EVs are charged at home as this is often the most convenient and practical option for the majority of drivers," Mike Potter, managing director of Fleetdrive said. "The 10% that are not charged at home ideally require a workplace charging solution to be in place."
However, while home charging is a reliable option for many fleet drivers, there is another example of the lack of joined-up government thinking. Because electricity isn't considered to be a fuel under the Income Tax (Earnings and Pensions) Act, so Advisory Fuel Rates (AFRs) can't be used to reimburse employees for business miles in an electric-only company car. Working out reimbursements can therefore be complicated.
As Potter explains: "It is essential that you can meter separately the electricity used for vehicles, to reimburse the driver for the portion of business miles.
"Workplace charging can provide a valuable range boost for commuters [but] the cost of electricity should be recharged and needs to be comparable to at-home charging, to prevent shifting of charging from home to workplace as a cost-saving measure by users.
"For BIK purposes, if a business provides free charging at work, you need to report if the total value exceeds £50 a year. For workplace charging, you need to track who has used what energy, so an electricity meter with some kind of usage monitoring/reporting is required."
Employers are increasingly investing in workplace charging, with the help of government initiatives such as the Workplace Charging Scheme and the 100% First-Year Allowance for chargepoints. This funding is what fleets need to use when adopting EVs.
David Brennan, CEO at Nexus Vehicle Rental said: "Publicly funded schemes such as the Workplace Charging Scheme appear to be the most likely options to expand the UK's charging infrastructure. While offers like these provide grants for organisations looking to install charging points, businesses need to be buying into the schemes."
Tim Anderson of the Energy Saving Trust put it in even starker terms: "We wouldn't advise businesses to invest in ULEVs without simultaneous investment in workplace, depot or home charging solutions."
Finding a solution
Public charging will continue to have a place in fleet charging strategies – but operators need to up their game."Optimisation and planning software is a key tool for fleets on this switch towards fleet electrification," Kate Armitage from Route Monkey explained. "We're launching a journey planner that allows fleet users to plan their route based on where public infrastructure is located. It's critical to be able to use tools like this to book that infrastructure."
Ensto Chago's O'Neill also suggested that EV drivers need to charge wherever they can, saying: "Drivers need to be opportunistic, as they are in the Nordics: they plug in wherever they park, because you might as well get the charge when it's there." This is certainly a tactic that British EV drivers need to employ – especially with the sheer unpredictability of Britain's traffic.
Martell explained: "Booking is a nice thought, but it's difficult because people can be delayed en route, without them being at fault – and that screws the booking system. Multiple charging points is the answer, rather than booking."
Fleet users will also be even less reliant on public charging when EV ranges increase – something that we're already seeing in Teslas and battery upgrades to models such as the Renault ZOE and BMW i3.
As Claire Evans, head of fleet consultancy at leasing company Zenith points out: "Range anxiety has been a restricting factor for fleets adopting electric cars. However, with the latest vehicles seeing dramatically increased range, there will be less reliance on topping up cars using a public network."
Poppy Welch, head of Go Ultra Low, is confident about the future: "The government has committed to invest more than £600m by 2020, which includes £80m to boost the UK's charging infrastructure, including on-street chargepoints. There are also continued tax benefits available for plug-in vehicles and for companies installing chargepoints, further supporting growth."
But Martell sees flaws in government policy: "The thing that's frustrating is that there ought to be a strategy to support fleet drivers. There ought to be a strategy saying that by 2020, we need perhaps 100,000 charging points, and this is how we're going to get there. It would be really useful for the government to actually have a plan."
The market penetration of EVs and PHEVs is still currently relatively low, but that will change in the coming years and decades, so the UK needs to get the foundations for its charging infrastructure – private and public – right. It's not exactly been an auspicious start, though.
"With the latest vehicles seeing dramatically increased range, there will be less reliance on topping up cars using a public network," Martell added.