International alliance makes pledge to zero-emission vehicles by 2050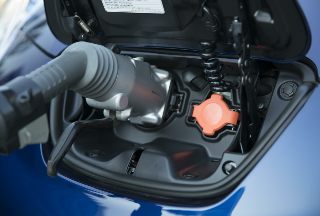 Announced at the COP21 conference in Paris, the International Zero-Emission Vehicle (ZEV) Alliance is intended to "avoid the worst consequences of climate change" and adds: "A fundamental strategy to meeting our climate change targets is the development and adoption of vehicle technologies that emit no tailpipe pollutants and can be powered by zero or near-zero carbon energy."
Members of the alliance said they will strive to make all passenger vehicle sales in their jurisdictions ZEVs as fast as possible, and no later than 2050.
The alliance added: "We will work to fully realize the climate change benefits of ZEVs, and want to raise our ambition as ZEV technology and markets advance. Accelerating ZEV deployment will achieve greenhouse gas emissions reductions of more than 1 billion tons per year by 2050."
Measures outlined include:
• Providing incentives to encourage the purchase of ZEVs, and using fiscal policy on vehicles to aid environmental objectives
• Planning for and invest in growing ZEV infrastructure
• Performing public outreach to increase consumer awareness and acceptance
• Removing any government barriers to ZEVs
• Implementing policies that require the deployment of ZEVs
• Leading by example through the inclusion of ZEVs in government and public sector fleets
• Deploying ZEVs when possible in medium- and heavy-duty transportation, including public transit
• Performing and commission research and development in ZEV technology and social science
Jurisdictions included in the alliance comprise: California, Connecticut, Germany, Maryland, Massachusetts, the Netherlands, New York, Norway, Oregon, Québec, Rhode Island, United Kingdom, Vermont.