Renault Trucks launches electric LCV
Renault Trucks has launched the first vehicle in its new all-electric line-up in the form of the Master Z.E.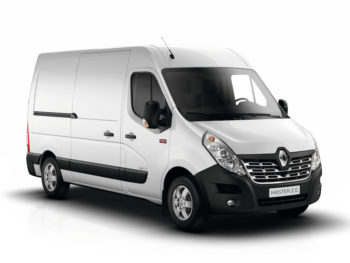 The Renault Trucks Master Z.E. will be offered in four panel van variants and two platform cabs. Payloads of up to 1,128kg can be achieved and the company is claiming a real-world operating range of up to 75 miles.
With a gross weight of 3.1- tonnes, the Master Z.E. is powered by a 57kW motor, providing 225Nm of torque. There are 33kWh lithium-ion batteries mounted below the load floor, leaving the largest panel van model with a competitive 13m3 load volume.
Renault Trucks' all-electric line-up also includes the D Z.E. and D Wide Z.E. 26-tonne trucks, which were unveiled at the recent IAA commercial vehicle show in Hanover.