Hyundai announces new Project IONIQ strategy at Geneva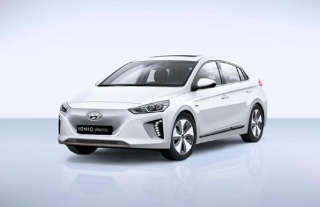 Available in hybrid, plug-in hybrid and electric versions and said to be the first vehicle with all three drivetrain types, the IONIQ also lends its name to a new R&D project that aims to uncover "innovative products and services".
The three main research areas of Project IONIQ are about predicting changes in future mobility and studying possible scenarios, developing new types of mobility according to changes in society and people's lifestyles and creating new service models and mobility experiences that extend the role and definition of 'cars'.
"The future mobility lifestyles that we envisage is about staying connected to our daily lives all the time without being bound by the limitations of time and space," said Euisun Chung, vice chairman of Hyundai Motor. "We are determined to make this a reality so that everyone can enjoy better, more fulfilling lives."
For more of the latest industry news, click here.