The case for ULEVs in the Government's air quality plans
This month saw the Government finally publish its long-awaited air quality plans. What do the plans cover and how will ULEVs play a role?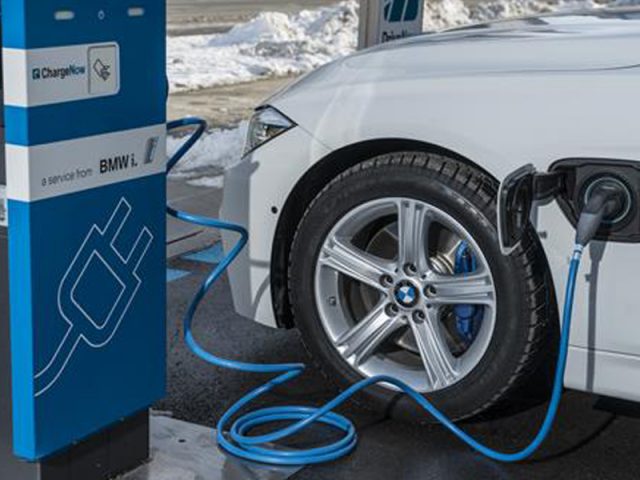 What's the background?
It's six years since the UK government was taken to court by the ClientEarth group of environmental lawyers over its failure to comply with EU nitrogen dioxide limits and since then there's been a protracted legal wrangle, finally resulting in the publication of draft air quality plans following the Government's failure to delay them until after the general election. However, the plans have been labelled as "weak" and "watered down" in response.
What do the plans involve?
Although the plans, which are available for comments until 15 June with a final version due for publication by 31 July, were widely expected to set out mandatory clean air zones and a scrappage scheme, the Department for Environment, Food & Rural Affairs (Defra) puts the focus on local authorities to come up themselves with measures to tackle nitrogen dioxide in towns and cities where action is needed.
This can include the development of clean air zone proposals for vehicles not meeting Euro 6 emission standards for diesels (Euro 4 for petrols), with the option to introduce charging, although Defra added that the Government believes that charging zones should only be used where local authorities fail to identify "equally effective alternatives".
Elsewhere, the Government has reaffirmed that it will continue to explore the appropriate tax treatment for diesel vehicles and will engage with stakeholders ahead of making any tax changes at Autumn Budget 2017.
How will this impact on ultra low emission vehicles (ULEVs)?
Again, the plans for ULEVs come in the form of advice rather than mandatory measures.
The document does recognise the importance of ULEVs to creating a cleaner transport system and Defra says that as a minimum any clean air zone is expected to provide active support for ULEV take-up through facilitating their use together with active support and incentives.
Defra also says that in developing "innovative proposals" for their area, local authorities should consider buying ULEVs and encouraging local transport operators to do the same, as well as supporting private uptake of ULEVs via ensuring adequate chargepoints.
Other suggestions include:
·      Promotion and demonstration schemes, both to the public and to particular sectors or business groups likely to be affected by Clean Air Zones, including advice on use and the business case for ULEVs.
·      Measures to incentivise ULEVs, including providing preferential parking bays or access for ULEVs, lower parking fees, access to bus lanes, dedicated taxi-only city centres and strategic charging hubs and ULEV taxis being given preference at ranks.
·      Moves to facilitate take-up on commercial fleets, such as allowing night-time delivery or delivery access to pedestrian areas.
·      Ensuring the ULEV infrastructure can support clean air zones, for example plug-in vehicle charging networks, residential on-street vehicle charging, rapid chargepoints and rapid hubs, charging at 'destination' points such as, shopping centres and workplace charging.
The plans also look at updating government transport procurement practices  to account for NOx and PM impacts and it's anticipated that this option will see the government fleet gradually replaced with cleaner vehicles, with diesels only being bought as a last resort.
What about a scrappage scheme?
Although the consultation document looks at a targeted scrappage scheme for cars or vans, it says "any scheme would need to provide value for money, target support where it was most needed, be deliverable at local authority level and minimise the scope for fraud".
One scrappage option would also include promotion of ULEVs by extending the existing plug-in car grant. The document adds that by securing additional funding, it is envisaged that around 160,000 ULEVs would be purchased over a three-year period.
The technical report also outlines how a maximum technical potential (MTP) scrappage option looked at scrapping all pre-Euro 6 diesel cars. This would involve scrapping almost a quarter of the UK car fleet, at a cost of £60bn and the report says that delivering and implementing a scheme of this scale was considered infeasible given the number of vehicles involved.
And the plans also explore options for retrofitting technologies.
What are the next steps?
The draft document says the Government will work closely with local authorities with a view to them finalising detailed proposals in line with the proposals within 18 months.
It added that it expects that for most local authorities that need to do so, a charging scheme would be introduced by the end of 2020 (or 2019 for the five local authorities – Birmingham, Leeds, Nottingham, Derby and Southampton – named in the UK Air Quality Plan for tackling nitrogen dioxide published in December 2015).