Long Termers: Lexus NX 300h Luxury
It's easy to become a 'dyed-in-the-wool' devotee in the world of motoring. Brand loyalty, engine size, even fuel types. So I wasn't massively surprised when a friend with close connections to the motor industry looked down her nose a little at the Lexus NX 300h and asked "what's that?"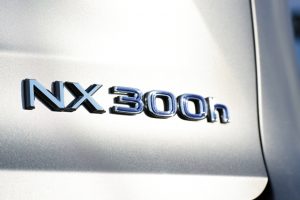 After a brief explanation she asked a little sniffily what the "hybrid bit" was all about and this was duly described with the help of her 23-year-old son, who also pointed out that it would be an ideal replacement for her petrol-powered Range Rover.
He went on to explain to her that with low tax and good fuel economy in town a hybrid would be ideal for her.
And, unlike a pure EV, it would still make a round trip from London to Cornwall without a problem. As the penny slowly dropped I could see her wondering what the catch was, and therein lies the problem for motor manufacturers in this highly sceptical age. For no matter how good their cars and technology are, the general public is still wary (and occasionally ignorant) of 'new technology' even 20 years after it was first introduced.
Who said marketing was easy?