York private hire taxi firm adds further hybrids to fleet
York-based Streamline Taxis has added two Toyota Priuses to its fleet. Supplied by Vantage Motor Group, the new vehicles join 18 Toyota Auris Hybrid models previously ordered from Vantage.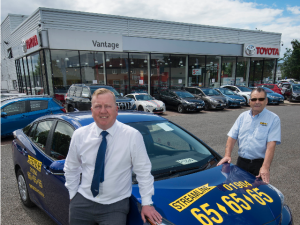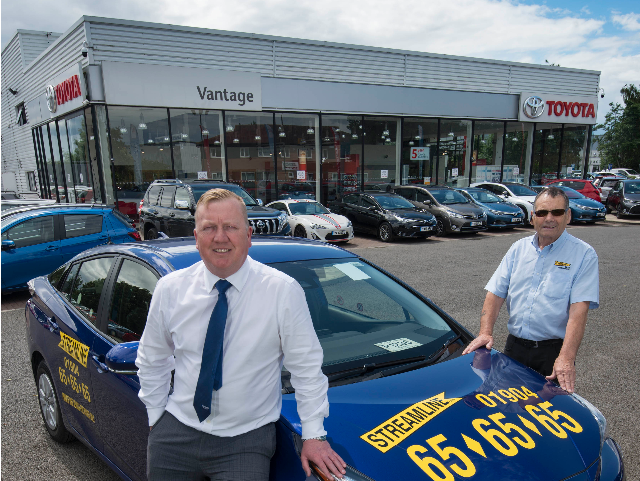 The new Prius models qualify as ultra-low emission vehicles which emit less than 75g/km² of CO2.
York was one of eight UK cities to be awarded 'Go Ultra Low' city status in January and has received £816,000 from the Office of Low Emission Vehicles.
It also recently implemented a new taxi licensing policy that states that all replacement taxi vehicles must meet European Standards as Euro 5 for petrol, Euro 6 for diesel or ULEVs (75g/km) from 1 June 2017.
The Council was also the first in the country to establish a low emission taxi incentive when they offered £3,000 off the purchase price of a new or used hybrid or electric vehicle up to five-years old in 2013, and also offers 50% discounts on parking permits for ULEVs.
Vantage are looking to support the Council's new objectives by aiming to increase sales of hybrids and ULEVs to private-hire and taxi fleets across York.
Mark Wilson, general manager at Streamline Taxis, said: "We've been a customer of Vantage for around 18 months now and thanks to them, 25% of our four seat fleet is now comprised of hybrid vehicles. Our drivers are saving up to £80 a week on fuel and we are collectively helping York to drive down harmful emissions in the city.
"Our Aurises have been extremely reliable cars but we are constantly seeking to improve our fleet. Vantage has been able to supply us with two brand new Priuses which allow us to meet the new lower emissions target – we plan on ordering more soon to allow us to convert our entire four-seat fleet to hybrid!"