London "Ultra-Low Emission Zone" to drive EV uptake
Take-up of Ultra-Low Emission Vehicles (ULEVs) in London is expected to rise, following Mayor Sadiq Khan's announcement that it could cost up to £24 per day to bring the most polluting vehicles into the city.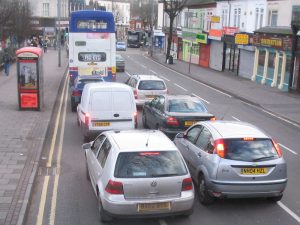 The proposals – which are now open for consultation until 25 June – suggest an Ultra-Low Emission Zone covering the same area as the existing congestion charging zone, with 24-hour £12.50 charges for diesel vehicles which don't meet the latest Euro 6 emissions standards, and petrol vehicles which don't meet Euro 4.
These could go live from April 2019 – a year ahead of original plans under Boris Johnson – and cost car and van drivers £24 per day.
John Chuhan, Chief Risk Officer, Alphabet, said this is another sign that the market for electric vehicles is set to grow: "For those business leaders mistakenly thinking that this is a 'London-centric' issue, the expected unveiling of new air pollution measures from environment Secretary Andrea Leadsom later this week should demonstrate this is an issue for the whole UK, not simply the South East corner."
The Mayor is also looking to expand the ULEZ London-wide for buses, coaches and lorries from 2020 and extended up to the North & South Circular for cars, vans, minibuses and motorbikes from 2021, subject to a separate consultation.
The Mayor added that the Central London ULEZ would replace the £10 T-Charge, which is already confirmed to start in October 2017.